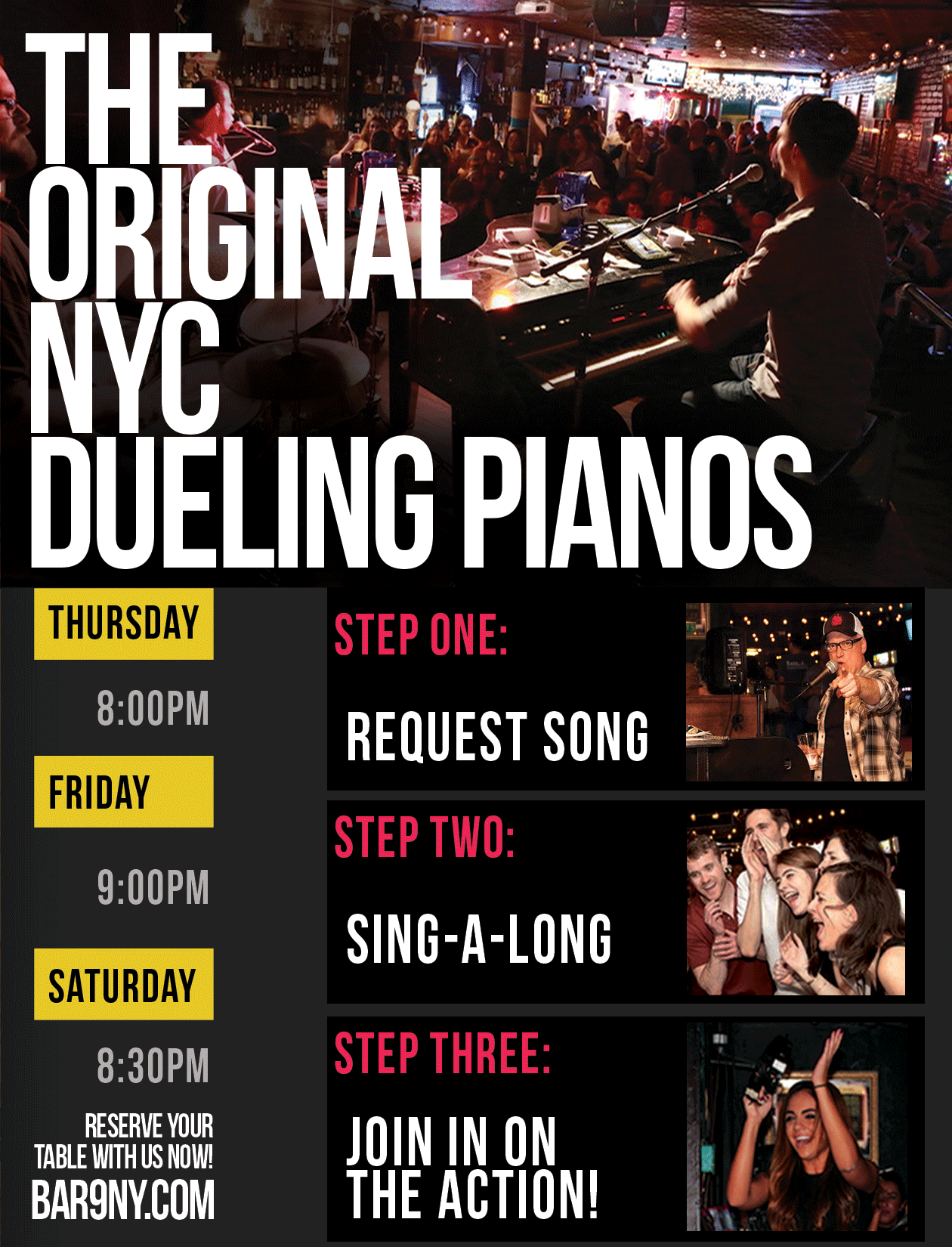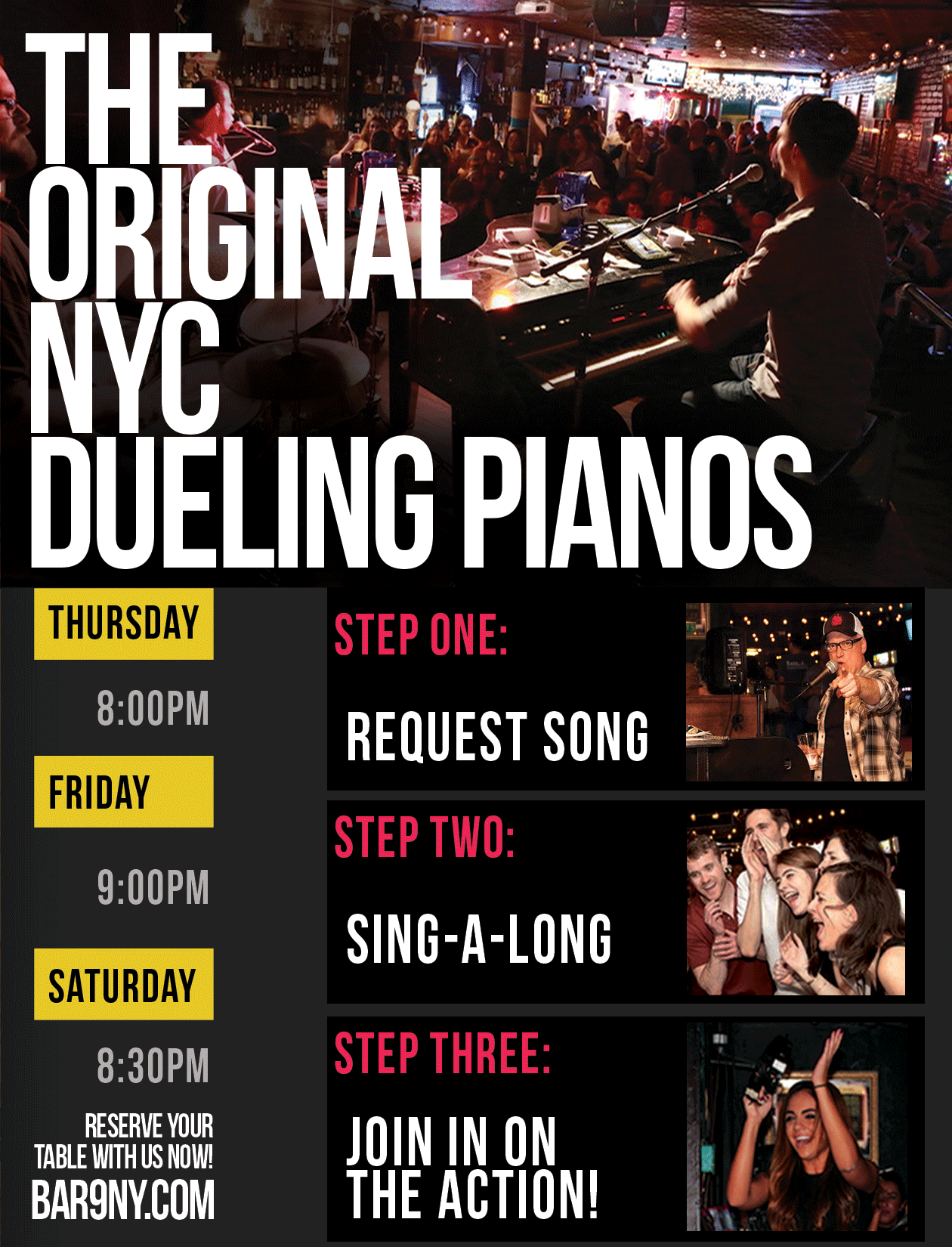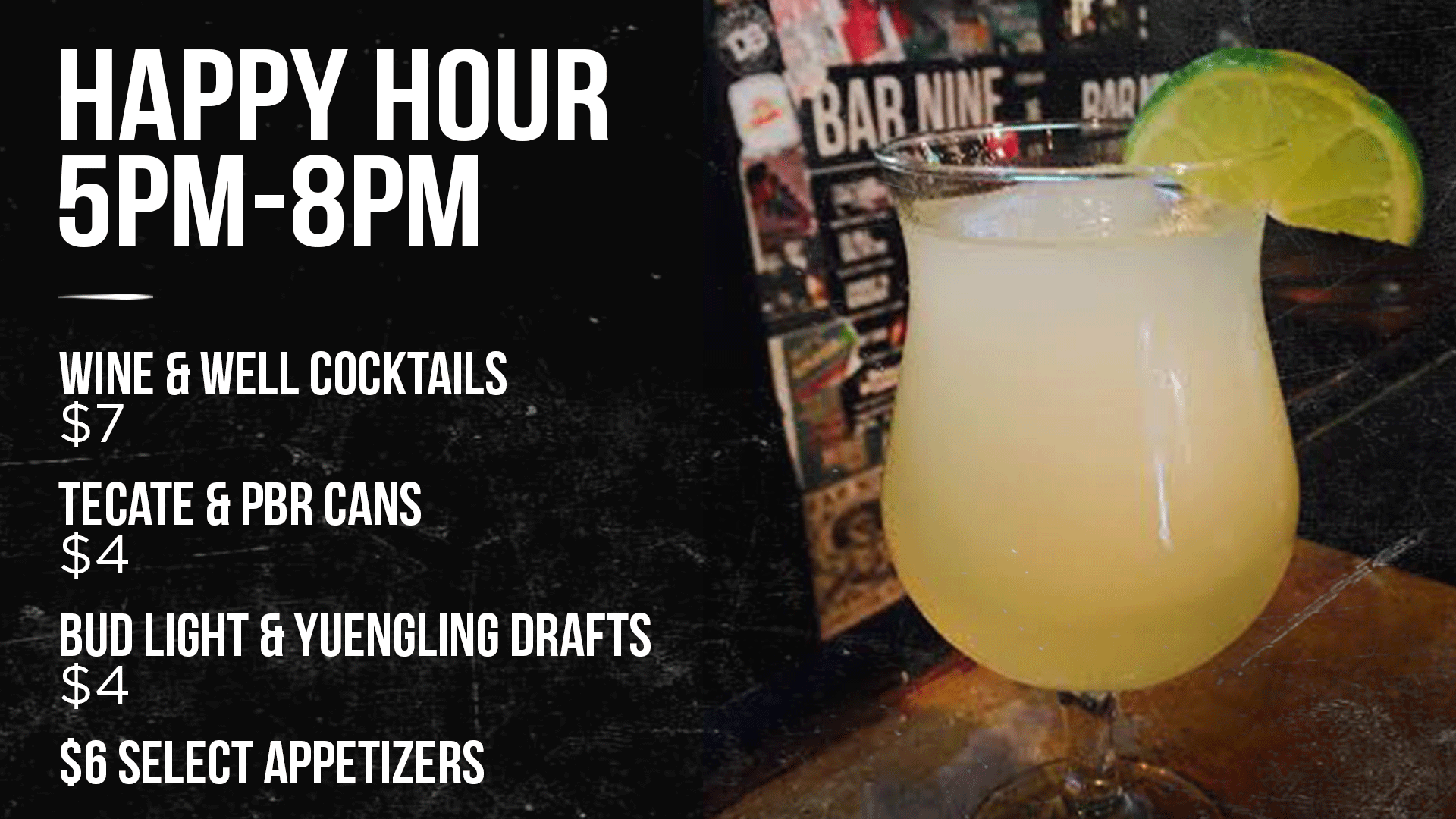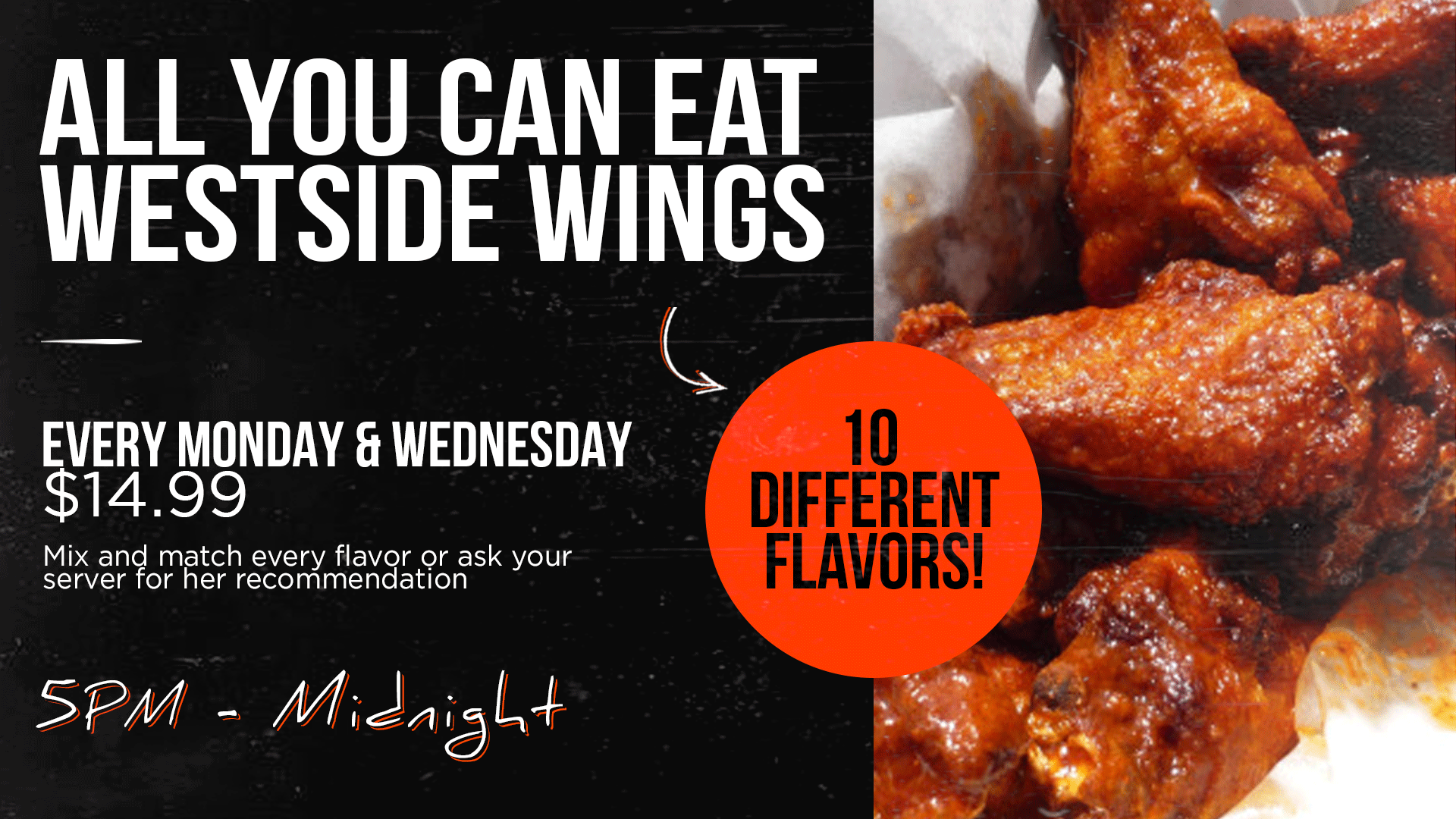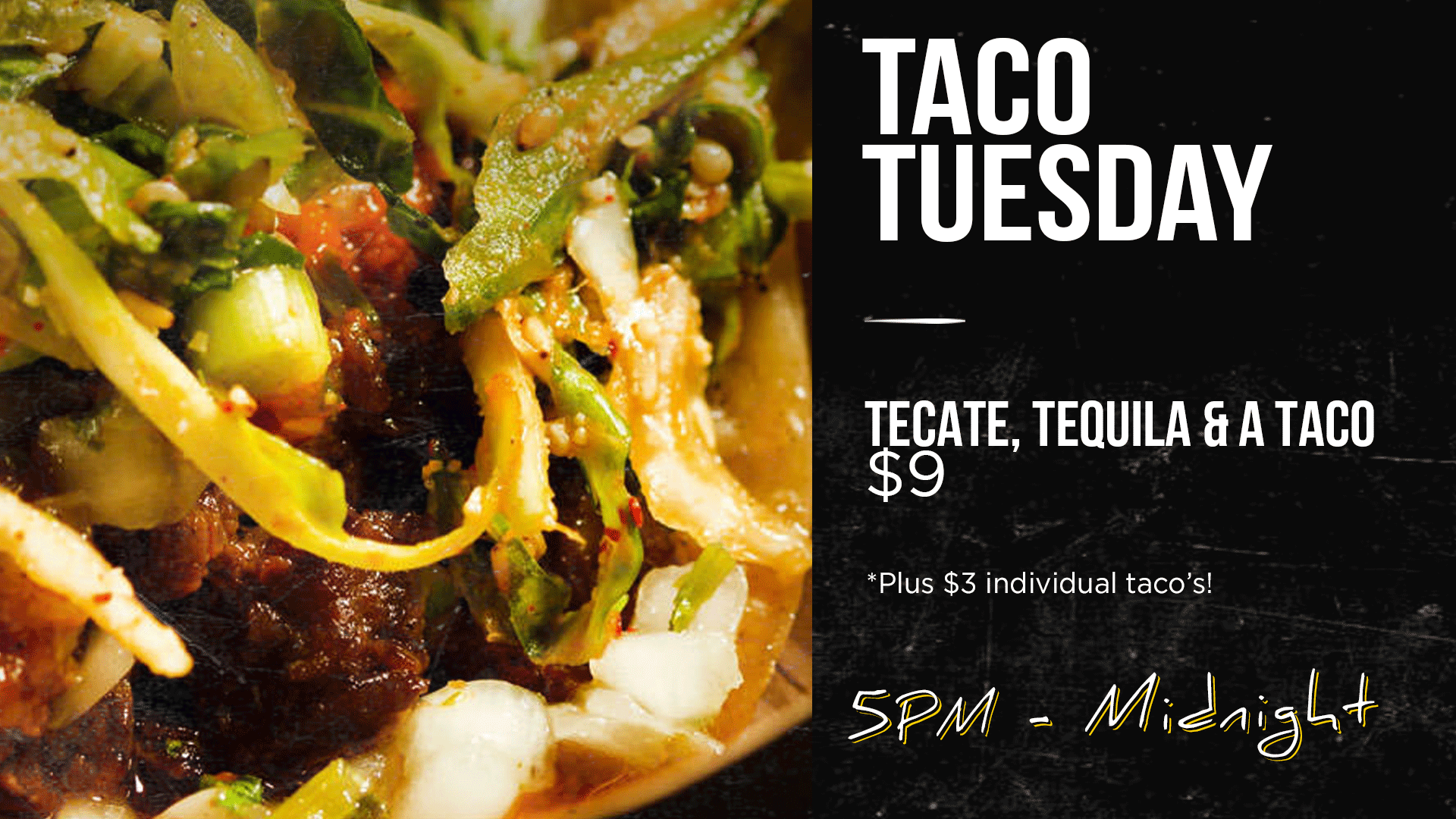 DAILY SPECIALS IN THE BAR NINE KITCHEN
EVERY DAY
HAPPPY HOUR:
6 select appetizers, $4 Tecate and PBR cans, $4 Bud Light and Yuengling drafts, $7 wine and well drinks
RESERVE A TABLE
(5:00PM - 8:00PM)
EVERY MONDAY & WEDNESDAY
ALL YOU CAN EAT WESTSIDE WINGS:>
$14.99
10 different flavors. All yum. Mix and match your favorite flavor
or ask your server for her recomendation!
RESERVE A TABLE
(5:00PM - 12:00AM)
EVERY TUESDAY
TACO TUESDAY:
$9
Tecate, tequila & a taco
(Plus, $3 individual taco's!)
RESERVE A TABLE
(5:00PM - 12:00AM)